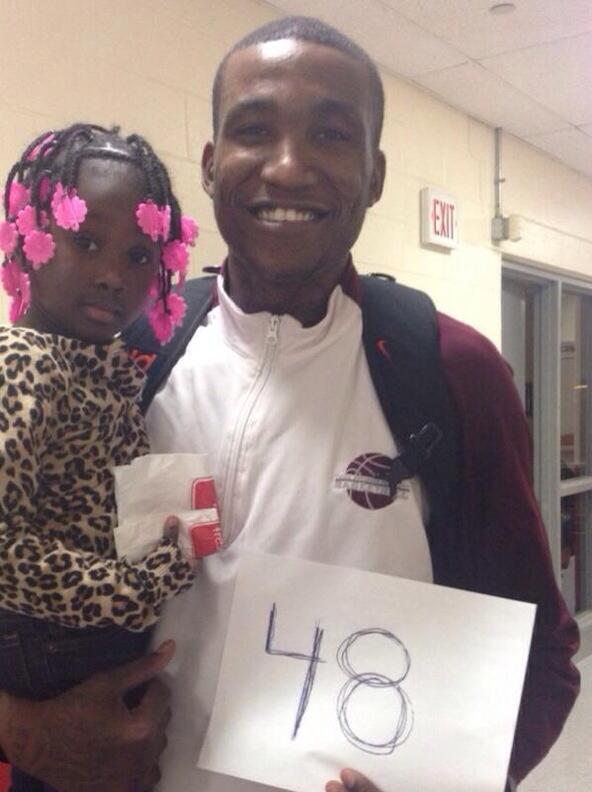 No one has ever doubted Aaric Murray's talent.
But his off-the-court issues contributed to his journeyman-like college career in which he moved from La Salle to West Virginia and finally to Texas Southern, frustrating and annoying a series of coaches along the way.
But on Tuesday night, it all came together for the 6-foot-10 Philadelphia native as he poured in 48 points in Texas Southern's 90-89 win at Temple.
Murray set the single-game high scoring mark for Division I basketball this season. Wisconsin's Frank Kaminsky scored 43 on Nov. 19.
He also set the all-time records for points scored against Temple and points scored at the Liacouras Center, Temple's home arena which opened in 1997.
"I'm really proud of him," Texas Southern head coach Mike Davis. "We probably need to play all of our games in Philadelphia."
"Give him a lot of credit," Temple head coach Fran Dunphy said. "He came here wanting to make a statement and he certainly did."
Murray came into Wednesday's game averaging 22.2 points per game, tied for 13th in the nation. The talented big man previously played two seasons for La Salle (2009-11) and one at West Virginia (2012-13) but ran into trouble with his coaches and the law, before opting to finish his college career as a graduate student under Davis at Texas Southern.
"I don't really want to take about the past too much," Murray said. "But right now life is great. I'm really enjoying my life and the game of basketball."
Davis said he's seen none of the issues that plagued Murray during his first two college stops. And under the tutelage of both Davis and John Lucas – the former NBA coach who runs a center near Texas Southern's Houston campus – Murray has thrived both on and off the court.
"I have adopted him as my son," Davis said. "We communicate all the time. Every day, he's made great strides. Off the court, I have no problem with him. On the court, you know his talents. Forty-eight points is an unbelievable feat for some people. But not for Aaric."
(Photo: https://twitter.com/mreverything211; The AP contributed)
Follow Adam Zagoria on Twitter
---
---
---
---