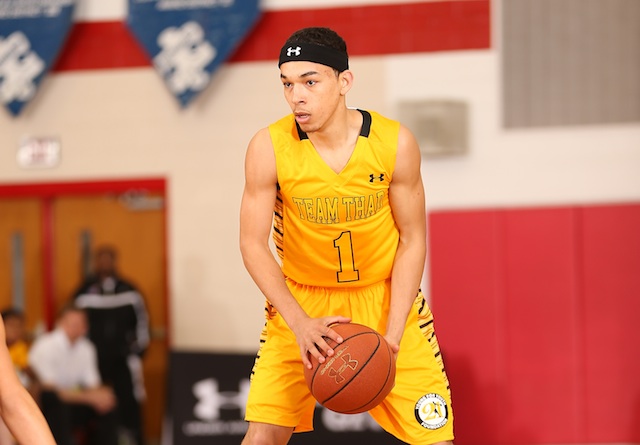 Team Thad coach Norton Hurd told SNY.tv that 2014 point guard Chris Chiozza has not yet decided on his college landing spot.
"Chris Chiozza has not made any decision yet and will be committing this Tuesdsay," Hurd said. "His list is now down to Ohio State, Memphis, Tennessee, Auburn, Florida, UMass and Richmond."
Chiozza will commit to Florida next week, according to CBSSports.com.
"Florida's always been one of my top three schools since I was a little kid," Chiozza told SNY.tv last week in Fort Wayne, IN. "I've always loved watching them. I'd also love to play with Kasey Hill and Chris Walker, if they're still there. They're also recruiting my teammate Leron [Black] so that's a school where we could play together."
Chiozza and Black, teammates on the AAU circuit and at Memphis White Station High School, have discussed that possibility, meaning Black might now consider Florida if Chiozza goes there.
The 6-7 Black listed Florida, Illinois, N.C. State, Ohio State and UConn as the other schools coming after him the hardest.
"We haven't said for sure if we're going to go to the same school," Chiozza said. "We've said we want to play with each other. If we don't, we're still going to be like brothers—we've known each other since we were little."
Photo: CBSSports.com
---
---
---
---