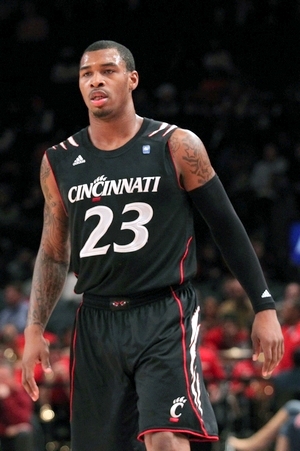 BY MATT SUGAM
SPECIAL TO ZAGSBLOG
NEW YORK – There's no doubt in Mick Cronin's mind that his team will hear their named called on Selection Sunday.
"I don't think that's any question," the Cincinnati coach said after his team lost to No. 1 Georgetown, 62-43, in the Big East Tournament quarterfinals at Madison Square Garden. "If it is ‑‑ again, I don't know how anybody could question that."
The Bearcats are expected to go dancing, but they aren't exactly coming in strong.
After an 18-6 start, Cincinnati has lost seven of their last 11.
Sitting at 22-11, 9-9 in the Big East, ESPN Bracketologist Joe Lunardi currently has Cincinnati as the No. 11 seed in the West Region taking on No. 6 Butler.