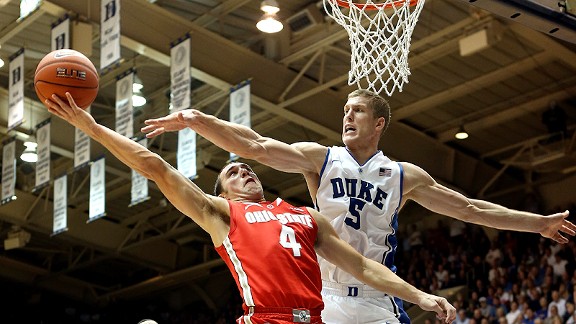 As ESPN's Brent Musburger pointed out after No. 2 Duke's 73-68 win over No. 4 Ohio State in the ACC / Big Ten Challenge, the Blue Devils have now beaten three of last year's Final Four teams.
And it's not even December yet.
On Nov. 13, Duke beat defending national champion Kentucky, 75-68, in the Champions Classic and on Nov. 24, the Devils topped Louisville, 76-71, in the Bahamas.
"It sure wasn't [easy]," senior big man Mason Plumlee, who had 21 points and 17 rebounds, said on ESPN. "Ohio State showed why they're one of the best teams in the country." To read more of this story, click here