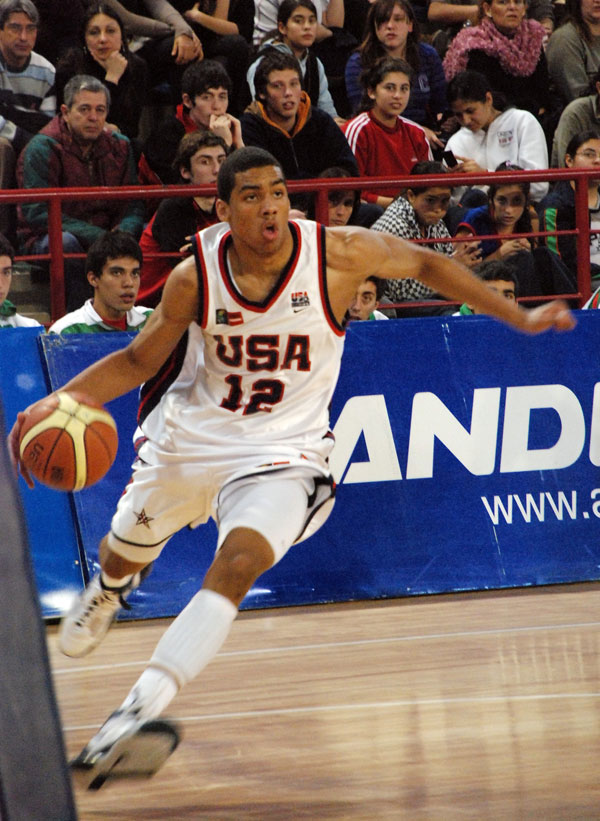 James McAdoo will head to North Carolina beginning in 2011, not 2010 as had been previously reported.
"I'm going to go back to high school," the 6-foot-8, 218-pound McAdoo said by phone from the USA U17 training camp in San Antonio, Texas.
"I made that decision like a week ago."
McAdoo, who averaged 16.8 points and 8.6 rebounds to help lead the U16s to the FIBA Americas Championship gold medal last year, said he considered enrolling early at North Carolina beginning this year, but ultimately decided against it.
"Basically I was telling myself that I wanted to go to Carolina and wouldn't really mind missing my senior year and the McDonald's Game," he said. "But once I thought about it, it's something that I really wanted to do."
The No. 1 power forward in the Class of 2011, McAdoo said he wanted to enjoy his senior year of high school and attend the prom.
McAdoo led South Hampton Roads to the Virginia Independent Schools Division II state championship last season and averaged 22.5 points, 9.9 rebounds and 1.8 blocks. He was named Virginia Gatorade Player of the Year.
He wants to defend that title and play in the McDonald's All-American and Jordan Brand Classic games.
"I want to repeat the conference championship. Hopefully just repeat winning the state championship," he said.
The U17 team will train in San Antonio before heading to Lithuania for two tuneup games June 28-29. The U17 World Championships runs July 2-11 in Hamburg, Germany.
"We're going to Germany this year trying to get another [gold medal]," he said.
RELATED CONTENT
**Wroten says Kentucky is 'on top right now'

**Drummond to release college list this summer
(Photos courtesy Virginia Pilot)