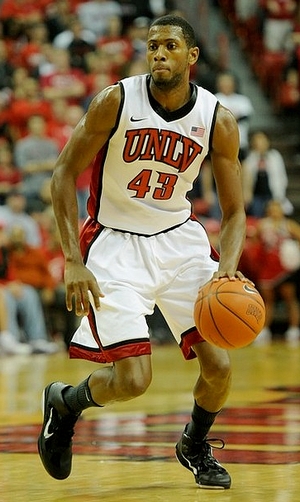 Mike Moser faces a tough decision.
The former UNLV junior has an array of options that all have their appeal.
Moser, a 6-foot-8 forward who averaged 7.1 points and 6.1 rebounds last year with the Rebels, is considering Gonzaga, Washington and Oregon and likes aspects of each school.
"It's definitely a tough decision," Moser, a native of Portland, Ore., told SNY.tv.
"You can't ignore Gonzaga's track record of making it to NCAA Tournament and winning conference tournament titles. It's a great program that gains a lot of national exposure.
"Washington has added some impressive pieces and will be better next year. They've sent a lot of players to the NBA. And Oregon has come a long way in the past three years, not to mention the fact that's where I'm from.
"But all in all, these three schools have three amazing elite coaches. I don't think anyone can argue that."
Moser said he has no timetable on making a decision on his destination.
Follow Adam Zagoria on Twitter
---
---
---
---